Register now for the 2022 Family Law Institute!
Join us virtually for the 2022 Family Law Institute! This three-day family law focused program is the best way to ensure you are completely up to date on the latest cases, legislation and other new developments in Arizona family law. The program provides practical instruction on many important topics along with engaging Hot Tips and Judges' Panels. The Institute has become the annual gathering place for the Arizona family law community; this is your opportunity to share collective wisdom and to discuss cutting-edge legal strategies.

This program is co-sponsored by the Arizona Chapter of the American Academy of Matrimonial Lawyers.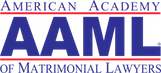 Program Chairs
Barry L. Brody, Law Offices of Barry L. Brody
Annette T. Burns, Law Offices of Annette T. Burns
Dana M. Levy, Dickinson Wright PLLC
Robert L. Schwartz, Dickinson Wright PLLC


Daily Credit Hour Breakdown
Wednesday, Jan. 26
5.0 hours MCLE, 5.0 hours Family Law Specialization
Thursday, Jan. 27
5.0 hours MCLE, 2.0 hours Family Law Specialization, 3.0 hours ethics
Friday, Jan. 28
5.0 hours MCLE, 5.0 hours Family Law Specialization


Agenda
Wednesday, January 26
CLE Credits: 5.0 hours CLE; 5.0 hours Family Law Specialization
---
9 am
Opening Remarks
9:10 am
Setting Realistic Expectations for Clients in Custody Disputes/Anti-Alienation
 
Hon. Ronee Korbin Steiner, Maricopa County Superior Court
9:25 am
Dynamics, Not Diagnoses: Focusing the Family Law Lens on Relationship Fit
 
Benjamin D. Garber, Ph.D., Family Law Consulting, PLLC
10:20 am
Self Effectuating Custody Orders: Are They Legal?
 
Helen R. Davis, The Cavanagh Law Firm
10:45 am
Break
11 am
So DCS Is at Your Client's Door: 10 Things Every Family Lawyer Should Know
 
Gregg Woodnick, Woodnick Law PLLC
11:45 am
Case Law Update (Child Issues)
 
Keith Berkshire, Berkshire Law Office PLLC
12:25 pm
Lunch
1 pm
The Court of Appeals, the COBI, and Re-Conceptualizations of What MHPs Do for the Family Court
 
Dr. David K. Weinstock, Forensic Counseling and Evaluations PLLC
1:30 pm
Judicial Panel (Child/COVID Issues)
 
Hon. Stasy Click, Maricopa County Superior Court
Hon. Joseph Kiefer, Maricopa County Superior Court
Hon. Suzanne Nicholls, Maricopa County Superior Court
Comm. Gilbert Rosales, Pima County Superior Court
Hon. Wayne Yehling, Pima County Superior Court


Moderator:

Leonce A. Richard, Dickinson Wright PLLC
2:30 pm
Hot Tips Panel (Child Issues)
 
Kiilu Davis, kdlaw, PC
Angela Hallier, Hallier Lawrence, PLC
Ann Haralambie, Ann Nicholson Haralambie Attorney PC
Moderator: Annalisa Moore Masunas, Moore Masunas & Moore PLLC
3 pm
Adjourn
Thursday, January 27
CLE Credits: 5.0 hours CLE; 2.0 hours Family Law Specialization; 3.0 hours Ethics
---
9 am
Opening Remarks
9:10 am
Domestic Violence in Family Court: What DV Experts Want Family Lawyers to Know
 
Hon. Karen Adam (ret.)
Annette Burns, Law Offices of Annette T. Burns
9:40 am
Ethics-Prosecuting and Defending Bar Complaints
 
Thomas McCauley, Senior Bar Counsel, State Bar of Arizona
Lynda Shely, The Shely Firm PC
10:40 am
Break
10:55 am
Averhealth Update
 
Tory Meier, Averhealth
11:25 am
New Child Support Guidelines
 
Steven Wolfson, Dickinson Wright PLLC
Laura Belleau, Karp & Weiss, PC
David Horowitz, Warner Angle Hallam Jackson & Formanek

12:25 pm
Lunch
1 pm
Fee Disputes - How to Respond and Defend
 
Steven Evans, Evans Dukarich LLP
1:30 pm 
Family Law Appellate Trends
 
Hon. Paul McMurdie, Arizona Court of Appeals – Division One

2 pm
A Jerry McGuire Moment for the Family Law Bar (and no, it is not "show me the money")
 
Hon. Bruce Cohen, Maricopa County Superior Court

3 pm
Adjourn
(Sponsor Drawing Entry Closes)
Friday, January 28
CLE Credits: 5.0 hours CLE; 5.0 hours Family Law Specialization
---
9 am
Opening Remarks
9:10 am
State of the Court
 
Hon. Joseph Welty, Maricopa County Superior Court
9:30 am
Reimbursement and Community Lien Issues – Reading Between the Lines
 
William Bishop, Bishop Del Vecchio & Beeks Law Office PC
10 am
Business Valuations- Primary Focus on COVID Related Issues
 
Marc Fleischman, CPA/ABV/CFF, CGMA, BeachFleischman
Mark Hughes, CPA, ABV, CFF, Gorman Consulting Group LLC
Lynton Kotzin, CPA, ABV, CFA, ASA, CBA, CFF, CIRA, J.S. Held LLC


Moderator:

Robert L. Schwartz, Dickinson Wright PLLC
10:40 am
Sponsor Drawing
10:45 am
Break
10:55 am
The Intersection of Criminal & Family Law
 
 David Cantor, DM Cantor
11:25 am
Case Law Update (Property/Financial Issues)
 
 Kathleen McCarthy, The McCarthy Law Firm
12:25 pm
Sponsor Videos & Sponsor and Grand Prize Drawing
12:35 pm
Lunch

1 pm
Judicial Panel (Property/Financial Issues)
 
Comm. John (Jack) Assini, Pima County Superior Court
Hon. Melissa Julian, Maricopa County Superior Court
Comm. Lisa Lewis, Pima County Superior Court
Hon. David McDowell, Maricopa County Superior Court


Moderator:

Stephen R. Smith, Fromm Smith & Gadow PC
2 pm
Taxes for Family Lawyers
 
David Jojola, Kaczmarek & Jojola PLLC
2:30 pm
Hot Tips Panel
 
Leonard Karp, Karp & Weiss PC
Jennifer Manzi, Liberty Audette & Manzi
Mitchell Reichman, Jaburg & Wilk PC


Moderator:

Steven H. Everts, Udall Shumway PLC
3 pm
Adjourn
2022 Top-Tier Sponsors
Corporate Sponsors

---