Find-a-Lawyer
Find-a-Lawyer is the State Bar of Arizona's new online platform where consumers come for legal help and attorneys come to get new clients. Consumers and lawyers can connect with each other in three easy steps.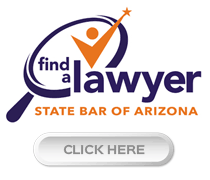 Are you a lawyer? Click  here to get started. 
Are you a consumer looking for a lawyer? Click here to find one.
The State Bar of Arizona, where consumers come first to Find-a-Lawyer!
---