Coronavirus (COVID-19) Information Center
Coronavirus (COVID-19) Information Center
State Bar Continues Limited Onsite Operations: While limited onsite operations continue, the office remains closed to members and the public until further notice. Bar leadership will continue to monitor national and local public health recommendations to ensure the safety of all staff, members and the public. We appreciate your continued understanding. Need to contact the Bar? Here's a list of resources.
---
As risks and uncertainties associated with the Coronavirus (COVID-19) continue to increase, the State Bar of Arizona is committed to keeping its staff, members, and the public safe. The State Bar will actively track developments and public health recommendations regarding the outbreak and will adjust its operations accordingly.
Leadership will take the measures necessary to ensure the Bar will continue to operate and deliver the quality services our members and the public have come to expect. However, spread of the Coronavirus may require we adjust the way we interact with you.
Currently, State Bar offices in Phoenix and Tucson will maintain regular business hours. However, for the foreseeable future all meetings will be conducted via teleconference. In-person CLE offerings have been cancelled or postponed while online/webinar programs remain available.
We suggest you visit this page frequently to stay informed. Updates will be made in real time.
---
If you have legal questions during this challenging time, Arizona lawyers are ready to help via Find-a-Lawyer. You can also visit the Arizona Foundation's COVID-19 legal resources at azlawhelp.org where you'll find information on unemployment, housing, family law, domestic violence, and more.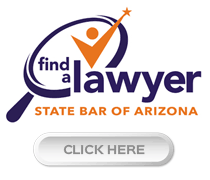 ---